Move over milk! Christmas cookies and wine can be just as enjoyable when paired correctly. If you're trying to decide what type of cookies to nibble with your wine, keep reading! I'm going to share the top 5 Christmas cookie and wine pairings for the perfect holiday dessert. 
It's probably not a good idea to leave wine with Santa's cookies though! 
Chardonnays and Butter Cookies
Chardonnay, a variety of grapes that evolved from eastern France, is commonly served with desserts. They can have a dry taste or be sweet to the palette. Butter cookies are sweet treats that are made with a rich and buttery taste. They also have a touch of vanilla that helps to bring out the flavor. You can wet your tongue with a dry chardonnay while eating rich butter cookies. They both go hand in hand and should satisfy your wine cravings and sweet tooth.  
Champagne and Shortbread Cookies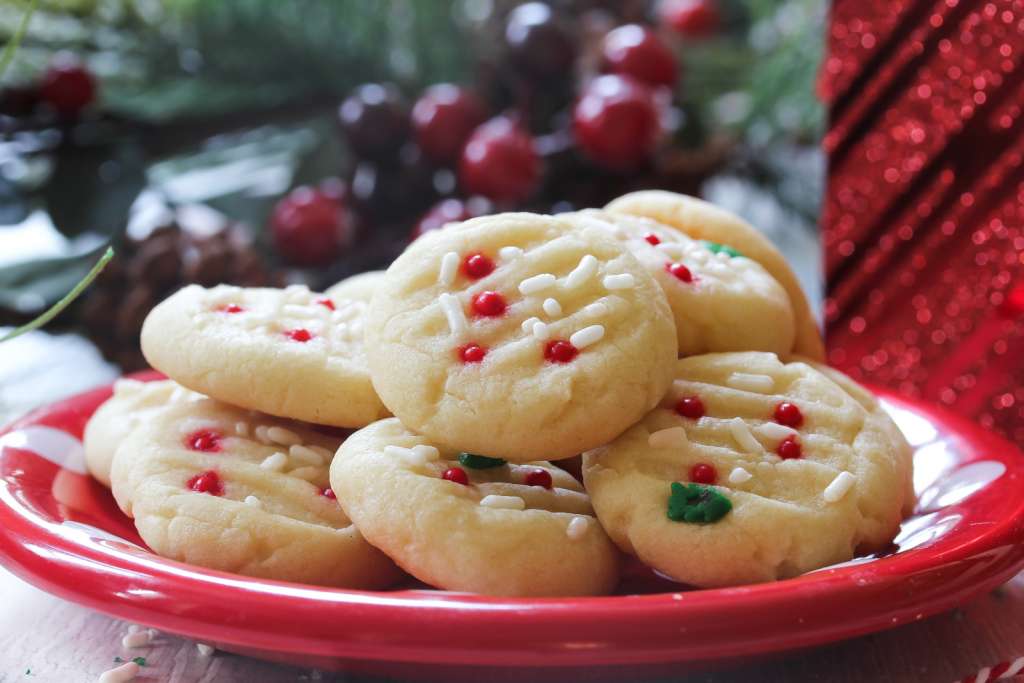 Champagne has a sweet taste and shortbread cookies are just as sweet. However, shortbread cookies don't taste like pure white sugar. Instead, they have the right amount of sweetness and a touch of savory flavor. This is why champagne can be served with shortbread cookies. Champagne helps bring out the flavor of shortbread cookies. The champagne will make the cookies taste better while consuming each wonderful morsel.
Sauvignon Blanc and Snickerdoodle Cookies
Sauvignon Blanc wine is a sweet and tasty vintage that is served as a refreshing drink. Snickerdoodles are cookies that have a cinnamon-like taste. They are sweet but their sugar content is not overpowering. This type of cookie goes well with Sauvignon Blanc because this style of wine has a semi-sweet taste that doesn't go overboard. Let me tell you, this cookie and wine pairing is one of my absolute favorites. You won't be disappointed!
Gingerbread Cookies with Zinfandel
Gingerbread cookies are a traditional Christmas treat. People love gingerbread during the holiday season. They grew up with tales of the gingerbread man and they make gingerbread houses as well. Gingerbread cookies have a spicy taste that is brought to life with a wonderful glass of zinfandel. Zinfandel is a fruit-based wine that has a strong taste. Its dark color and bold flavors go well with gingerbread cookies. This is one cookie and wine pairing that can't go wrong.
Pinot Noir Paired with Snowball Cookies
The holidays wouldn't be complete without snow. This is why the tasty snowball cookies are good to consume. They are considered wedding cookies for Italian people. Snowball cookies can be made in different flavors. However, the traditional variety is usually made with vanilla, nuts and powdered sugar. Pinot Noir is a fruity tasting wine that tastes of blackberry, dark cherry, boysenberry, and white pepper. They're semi-sweet blends that can be easily consumed with snowball cookies. Both these flavors compliment each other and make eating Christmas cookies a favorite holiday pastime.
While the holidays can be a stressful time of year, we hope you find time to sit back and relax with your favorite Christmas cookie and wine pairings. Merry Christmas!