When it comes to the Caribbean and its diverse cuisine, there's no better way to enjoy the flavors of the islands than by pairing them with a great bottle of wine. Caribbean food is known for its bold flavors and tantalizing spices. From Jamaican jerk chicken to Cuban black beans and rice, these easy island dishes can be complemented perfectly with some tasty vintages. So if you're looking for the perfect way to pair Caribbean food with wine, you've come to the right place.
In this article, we'll cover all the best types of wine for pairing with Caribbean food along with some helpful tips on finding the perfect bottle for your next island feast. Whether you're looking for a light and crisp white or a robust and full-bodied red, you'll be sure to find a bottle that will make your next Caribbean meal truly special.
The 6 Best Wines to Pair with Caribbean Food
1. Chardonnay – Best for Creamy Dishes
Chardonnay is a white wine that is commonly associated with creamy dishes, such as seafood chowder. The buttery flavor and full-bodied texture of a Chardonnay make it the perfect wine for Caribbean dishes such as conch fritters, shrimp and grits, and lobster tail. The tropical fruit flavors present in Chardonnay, such as pineapple, mango, and peach, complement the fruity and tangy flavors prominent in many Caribbean dishes.
2. Rosé – Best Wine for Spicy Caribbean Dishes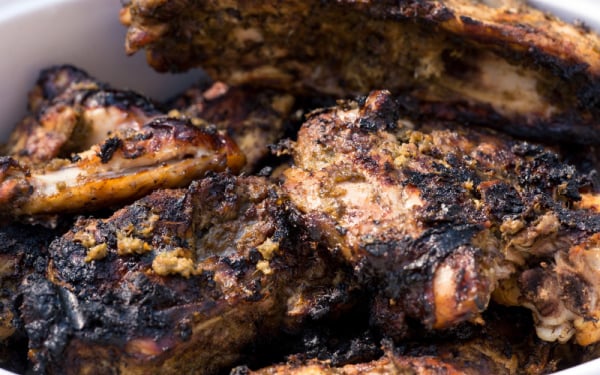 Rosé is a versatile wine that can complement both sweet and spicy flavors. If you're looking for a wine to pair with spicy Caribbean dishes, like jerk chicken or curry goat, reach for a bottle of Rosé. The dry and crisp texture of the wine can help to cool down the spiciness of the dish, while the refreshing acidity can help to highlight the flavors of the Caribbean spices.
3. Pinot Noir – Best for Bold Flavors
Pinot Noir is a red wine that has a light to medium body, making it an excellent choice for balancing out bold flavors in Caribbean cuisine. The low tannin content in Pinot Noir allows the fruity and earthy flavors to shine through, making it the perfect pair for dishes such as Jamaican oxtail stew, Cuban picadillo, and Haitian griot.
4. Sauvignon Blanc – Best Wine for Caribbean Seafood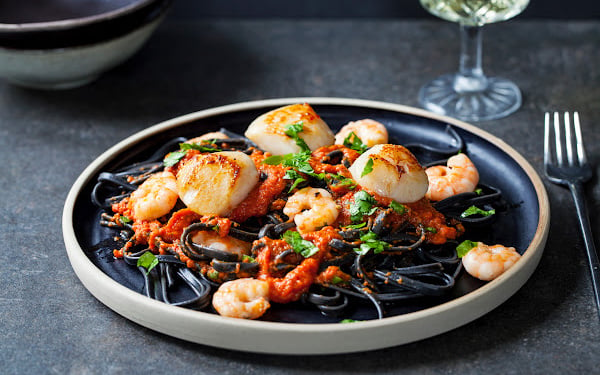 Sauvignon Blanc is a popular white wine that pairs well with seafood. The high acidity in the wine pairs well with the rich and buttery flavor of seafood, such as shrimp or scallops. If you're looking to pair your Caribbean seafood dish with a bottle of Sauvignon Blanc, look for a wine with a bright and citrusy taste. The flavors of green apple, grapefruit, and lime can add a refreshing twist to your meal.
5. Malbec – Best for Meat Dishes
Malbec is a full-bodied red wine that stands up well to the rich and flavorful meat dishes found in Caribbean cuisine. Malbec's bold tannins and fruity flavors can pair well with savory dishes, such as Jamaican beef patties or Bahamian stewed chicken. If you're looking to add a touch of elegance to your meat dish, opt for a bottle of Malbec.
6. Riesling – Best for Sweet Dishes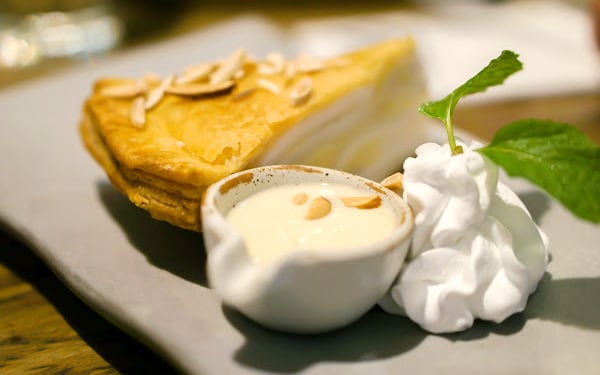 Riesling is a white wine that pairs well with sweet Caribbean dishes. The high acidity and light sweetness of Riesling can provide a balance to sugary Caribbean desserts, like coconut pie or rum cake. Pairing a glass of Riesling with dessert can add a refreshing twist to the end of your meal and help to cleanse your palate.
Wrap Up!
When it comes to pairing Caribbean food with wine, the options are endless. From bold reds to light and crisp whites, there is a bottle of wine out there that will perfectly complement any island dish. Whether you're looking for something to cool down your spicy jerk chicken or add a touch of sweetness to your coconut pie, these six wines are sure to make your Caribbean feast a truly unforgettable experience.
Remember, wine and food pairing is an art, and the best way to truly know which one works for you and your palate guidelines is by experiencing and tasting different food and wine combinations until you find the right one for you. So next time you're looking to bring some island flavor into your home, don't forget to grab a bottle of wine!