Whether it's for your mom or the mother of your children, if she's a wine lover, look no further! We've gathered the best gifts for wine lovers that are worthy of a mother's love. While moms themselves are the greatest gifts, we think these fun and unique wine gifts are the next best thing. Give mom the gift of relaxation and self-care this Mother's Day by pairing these great gifts with a nice dinner, home spa night, movie night, or paint and wine event with her favorite gals.
Artisan Popcorn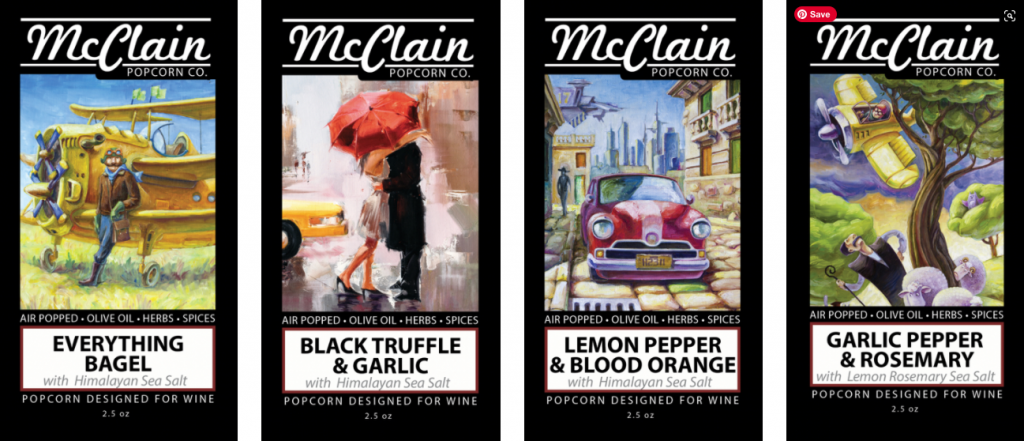 Nothing beats flavor-packed, artisan popcorn with a delectable glass of wine. McClain Popcorn is non-GMO, vegan, gluten-free, tree nut and peanut-free, dairy-free, and lactose-free. Grown, manufactured, and packed in America. Choose from seven handcrafted flavors made with love using 100% Extra Virgin Olive Oil from McClain Cellars.
Weston Wine Caddy
Spring and summer call for none other than a family picnic! Have no fear, who says it has to be boring old sandwiches and chips?! Try making it extra special for mom with a charcuterie assortment using this handy wine caddy from Weston.
Adult Mad Libs
A fun game night with her best gals might be just what mom needs to relieve some stress. No adult game night is complete without a good glass of wine and a game of adult Mad Libs, the world's greatest word game!
Mommy Juice Glass and Wine Colored Blanket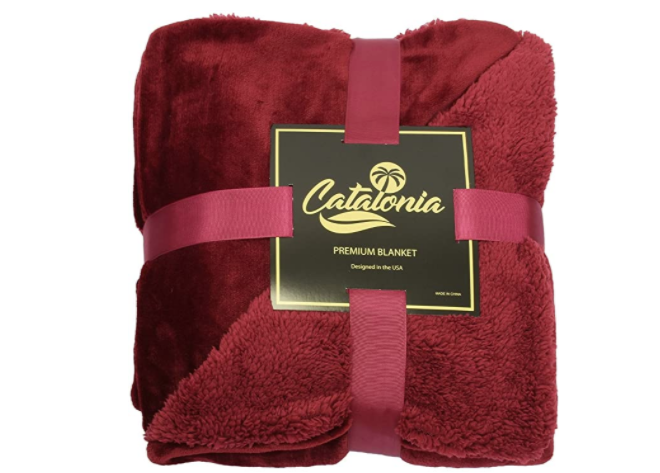 Mother's Day isn't limited to one gift! Try pairing it up with this cozy wine-colored blanket and her very own mommy juice stemless glass. She's sure to love this wine lover's gift pairing plus it'll last her years to come!
Wine Club Membership
A wine club membership is probably the best gift you could give a wine-loving mom. It doesn't get much better than having fine wines show up at your doorstep every quarter, especially if it's from McClain Cellars! Membership comes complete with special discounts on wine and apparel complimentary wine tastings, event invitations, and more.
DIY Bathtub Wine Caddy
I know what you're thinking but calm down, this one's easy! She'll love that it's handmade by you and it's perfect for relaxing with a glass of vino after a long day of work or chasing little one's around the house. Check out this tutorial, you can have it done in just a few hours!
Assorted Wine Phrase Appetizer Plates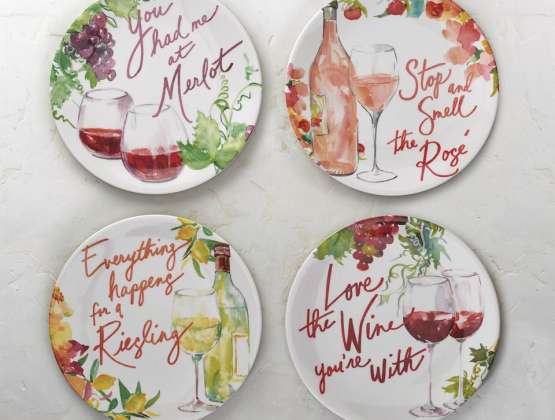 How cute, useful, and creative are these melamine plates! Seriously, I can almost guarantee mom will adore them. What more is there to say?!
McClain Olive Oil and Vinegar
If the mom in your life appreciates a good wine, she love the McClain Cellars lineup of olive oils and vinegars. The olive oil comes from the same soils as the award-winning wines and are all California grown, hand-pressed and cold picked. The balsamic vinegars come in five impeccable flavors and are imported from Modena, Italy.
Celebrate mom with these 8 great Mother's Day gift ideas for wine lovers!