Merlot wine falls under the red wine category and is recognized globally due to its dark-blue color. It is made from sweet merlot grapes, mainly from France. Furthermore, Merlot wine is also known for its soft texture and unique taste, with many referring to it as plummy or oaky. Read on to discover more about Merlot including its history, flavor profile, pairings, and more.
What Does the Name Merlot Mean?
Merlot is a French word that refers to 'the black bird.' It almost resembles the color of the grape used to make the wine. Cabernet Sauvignon is another grape variety that is often compared to Merlot. However, many argue that Merlot comes in as the second-best grape wine in the world after Cabernet Sauvignon.
History of Merlot
Merlot dates back to 1784 in Bordeaux France. It was recognized as the best-produced wine in Libournais. Furthermore, Merlot was mentioned in an article, Médoc Wine. The article stated that the wine was named after a blackbird that loved eating the grapefruits used to make the wine.
Merlot had become popular in many parts of France by the 1950s. However, the planting of the grapes suffered a major setback in 1970. This was after the Bordeaux authorities banned the planting of Merlot vines. Luckily, by 1975, the authorities relaxed the ban.
By this time, Merlot had spread widely in Italy, where it was first introduced in 1885 in Venice. Switzerland was among the countries to appreciate the introduction of Merlot and its vines in the early 90s. This was around the same time the wine was pressingly popular in the United States. Moreover, its popularity came after magazines and TV shows were spelling out its health benefits and the presence of resveratrol.
By early 2000, the second parent to Merlot was discovered in Saint Sulliac, Brittany. Ever since many grape growers and breeders have used Merlot vines to produce various brands of Merlot wine. Some varieties include Ederena, Carmine, Evmolpia, Fertilia, Mamaia, Nigra, Rebo, and Prodest.
Merlot Taste Profile
Merlot falls under the dry-red wine category. To produce quality Merlot wine, the vineyard may require high-quality maintenance. Merlot grapes are not exactly the easiest to plant and maintain. Merlot wine is considered medium-dry, soft textured with slight acidity and modest alcohol level.
Blackberries, cherries, herbs, cocoa, vanilla, cedar, and plums are some of the best Merlot flavors. In addition, quality Merlot wine from countries like France may contain an alcohol percentage ranging from 13% to 15% because of the cooler climatic conditions. This is in comparison to other countries like Chile which have warmer climates. In contrast, grapes from warmer climates produce Merlot with alcohol percentages above 15%.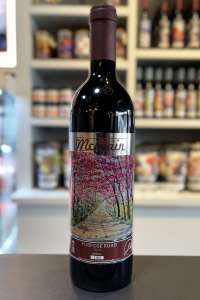 Merlot Wine Regions
Merlot is grown and produced in different countries and regions. France and Italy, however, grows the most and sought after Merlot in the world. Other regions and countries include Chile, Australia, United States, Switzerland, Canada, Argentina, Romania, and Greece. The grape is also grown in Bulgaria, New Zealand, South Africa, Croatia, and Montenegro. Mexico, Slovenia, Cyprus, Turkey, Hungary, and regions like California, are known as producers as well.
Merlot Wine Pairing and Serving
Perhaps one of the main reasons many people love Merlot wine is the range of diversity in pairing and serving. Fruity Merlot typically hails from cooler climates like France and Italy. So, these may pair well with white meats like pork, turkey, and good old chicken. Modern foods like pizza and burgers may also serve well with this kind of wine.
On the other hand, styles with higher alcohol levels may pair and serve well with lamb, beef, and generally roasted meats. Wines from regions like Chile and California are great choices. Snacks like cakes and other savory dishes may do well with warm, alcoholic Merlot.