Back to full list of Artists Of McClain Cellars
Artists Of Mcclain Cellars
Ivailo Nikolov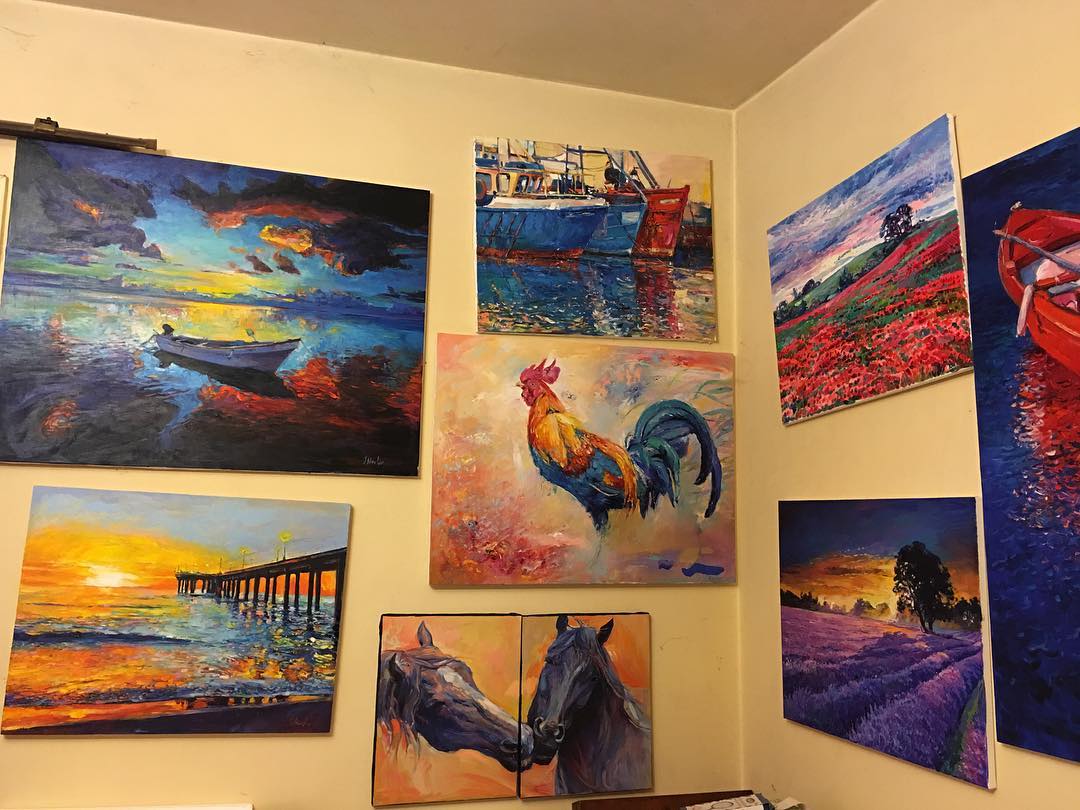 Ivailo Nikolov-(b. 1982) is a young artist with exemplary talent. His interpretation of the spirit of fine art saturates his paintings with unique expressive richness. Although each new subject seems to dictate the style and approach, his paintings are always alive with color, light, texture, atmosphere, energy and emotion,
Ivailo has been a professional artist for over 15 years. He graduated the Art College in Varna. Then he studied at the prestigious Art Academy in Veliko Turnovo, Bulgaria. He had also worked in Italy for four years on behalf of a famous artist Athos Faccincani.
Landscape paintings are Ivailo's artistic passion. HE is inspired by beautiful and scenic places. His strongest passion is to travel around the world to new places where he gets inspiration and continues to develop his talent.
His paintings are collected internationally by individuals, galleries and businesses
Ivailo Nikolov paints for McClain Cellars.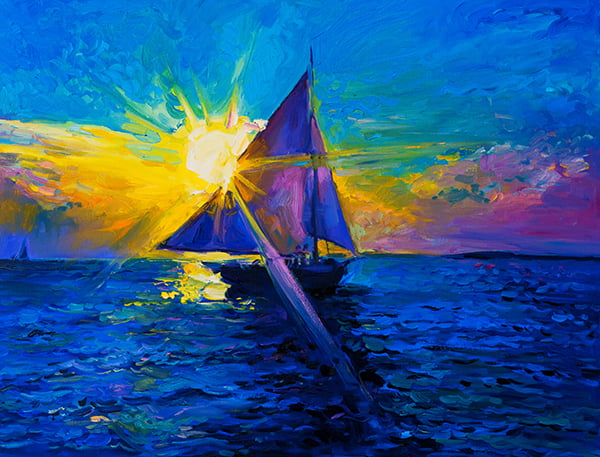 A sailboat set against the horizon shows "Hope & Faith"
When one is lost at sea, all you have is hope and faith that you will find your way. We fell in love with this painting because it leaves you thinking. It is the impossible situations in life that lead us to lean on something more. That is why we chose this painting to showcase our wine.
2016 Hope and Faith
"F4" Select Wine Club?Designed for those who don't drink a lot of wine but want a good value. F4 stands for Family, Friends, Faith and Freedom. It's designed for those who love a good glass of wine more often than not.

$

47.00

Save 20%

JOIN WINE CLUBJOIN WINE CLUB

Family Wine Club?Our entry-level wine club. The Family Club has a low commitment, easy to engage and designed for people who want the nice savings and to join in the fun and all of the events.

$

53.00

Save 10%

JOIN WINE CLUBJOIN WINE CLUB

Founders Club?Our best program that offers maximum savings and benefits to boot. These are our covenant partners who love the winery, endorse the brand and want the maximum benefit. It's designed for those who love a good glass of wine more often than not.

$

41.00

Save 30%

JOIN WINE CLUBJOIN WINE CLUB
Landscape of flowers on a Sunday morning is now "Summer Breeze"
Originally painted as a summers day, this painting illustrates the true calmness of the country. It shows the peace one will find when running through a field of flowers as the sun sets. Imagine the wind blowing ever so gently creating that amazing feeling of joy.
2016 Summer Breeze
"F4" Select Wine Club?Designed for those who don't drink a lot of wine but want a good value. F4 stands for Family, Friends, Faith and Freedom. It's designed for those who love a good glass of wine more often than not.

$

26.00

Save 20%

JOIN WINE CLUBJOIN WINE CLUB

Family Wine Club?Our entry-level wine club. The Family Club has a low commitment, easy to engage and designed for people who want the nice savings and to join in the fun and all of the events.

$

29.00

Save 10%

JOIN WINE CLUBJOIN WINE CLUB

Founders Club?Our best program that offers maximum savings and benefits to boot. These are our covenant partners who love the winery, endorse the brand and want the maximum benefit. It's designed for those who love a good glass of wine more often than not.

$

23.00

Save 30%

JOIN WINE CLUBJOIN WINE CLUB