Back to full list of Friends Of McClain Cellars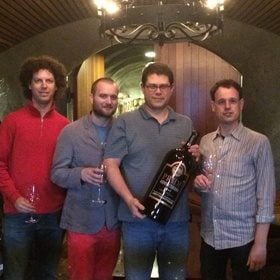 Friends Of Mcclain Cellars
Wine Weirdos
WineWeirdos is your source for concise and entertaining wine reviews.  With over 17K Instagram followers, 1500 Facebook fans and a growing YouTube base, Wine weirdos always has something good to say about wine.
Wine Weirdos Recommends McClain Cellars.
Great color. Smooth Tanins. Perfect with meat.
Thanks so much to Mike and Alison.  They were both so kind as to highlight the fruits, tannins and the color of our latest creation.  Watch the video to get their thoughts.  Thanks, Mike and Alison for the kind words.
2016 Painted Dreams Reserve (Library Edition)
$

526.00
Big Fruit. Bold Color and amazing flavors
What a grand review of this amazing fruit forward wine. 60 months in the barrel has created something 1000% amazing. Thanks so much for the great review.
2013 Faithful Friend Reserve (Library Edition)
$

1,295.00
Easy to drink. Medium Bodied & Great Fruits
A beautiful bold fruit that is easy to drink. It's one of those wines that you can just keep drinking over and over again. Love this review. They seem to love it.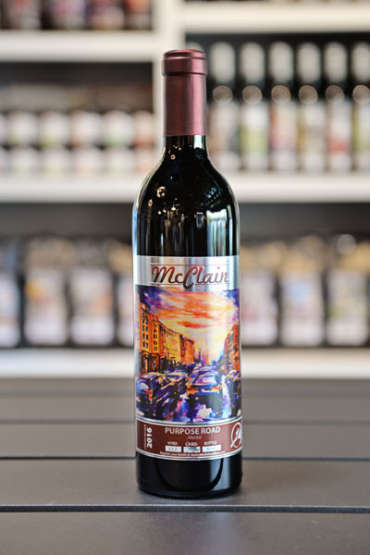 2016 Purpose Road (Library Edition)
$

375.00
Jammy. Easy to Drink. Not your typical Petite Sirah
Love the comments on this wine. They call it as they see it. This Petite Sirah is not your typical wine. It is jammy with a nice grip and an amazing nose.
2016 Family Values (Library Edition)
$

498.00
Amazing and Bold. A True Cab for the ages.
A fine example of what a strong and rich cabernet really should be. This one opens up right away and after a few minutes it becomes hard to tell this 2016 from a 2008. Its got an amazing character.
2016 Sacred Love Reserve (Library Edition)
$

1,195.00